I think most of us go through different style phases in our lives, I've definitely had a few over the last few years. Most people who've followed me from the beginning think of me as an eclectic dresser but the truth is, there hasn't been that much frivolity lately. The whole minimalistic drive got to me, made me feel like I needed to tone down my colourful outfits and my play with fashion.
Of late however, I've felt a shift, the trends are colourful again, the shop windows are bright and vivid. I'm also spending a chunk of time in London which is a wonderful place to bring out your inner individualism.
I wouldn't call this outfit outrageous at all but yet there are a lot of elements that a conservatively -inclined person might shy away from. First of all, let's talk about the shades. These are by a brand called Etnia Barcelona, found at O'hea Opticians, their hashtag is #beAnArtist which gives you a sense of what they're all about. Round, big and interesting, they make me feel alive.
Next is the jacket- yellow is really not a colour the crowds pay homage to but it's a favourite of mine. Then there's the fact that I'vee worn a tweed blazer under the yellow anorak. Last but not least is the bum bag.
The moral of this story is that we all need to learn who we are as people, not just when developing our characters (of course that's fundamental) but also in the way we project ourselves through fashion. If you love fashion and clothes, don't just copy an outfit you saw on Instagram or Pinterest, look at it, be inspired by it but find a way to make it yours.
I literally wasn't planning on taking any pictures of this outfit but after an hour of wearing it, I looked in a mirror in a shop and realised just how much I liked it….
---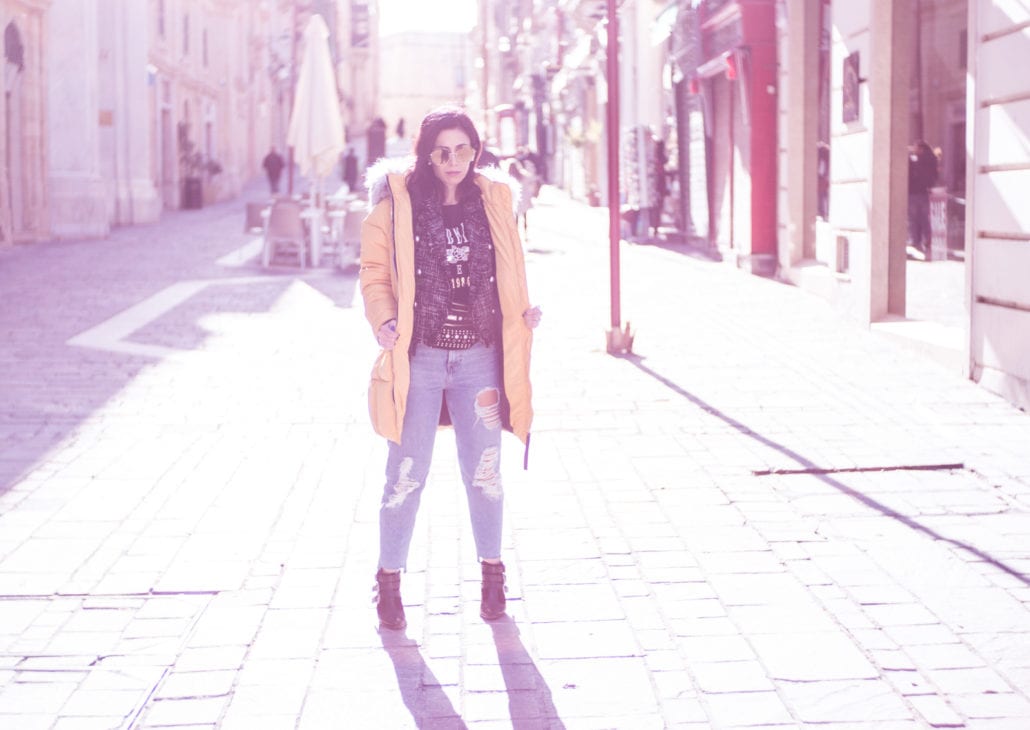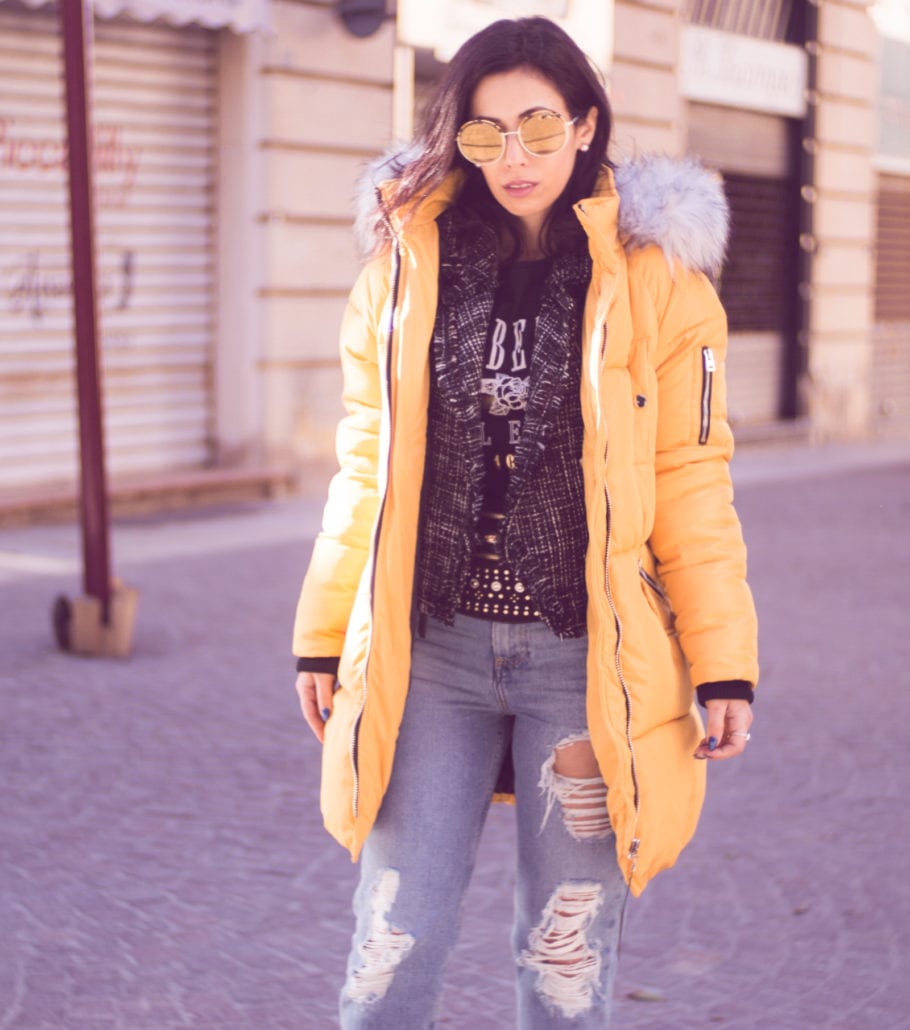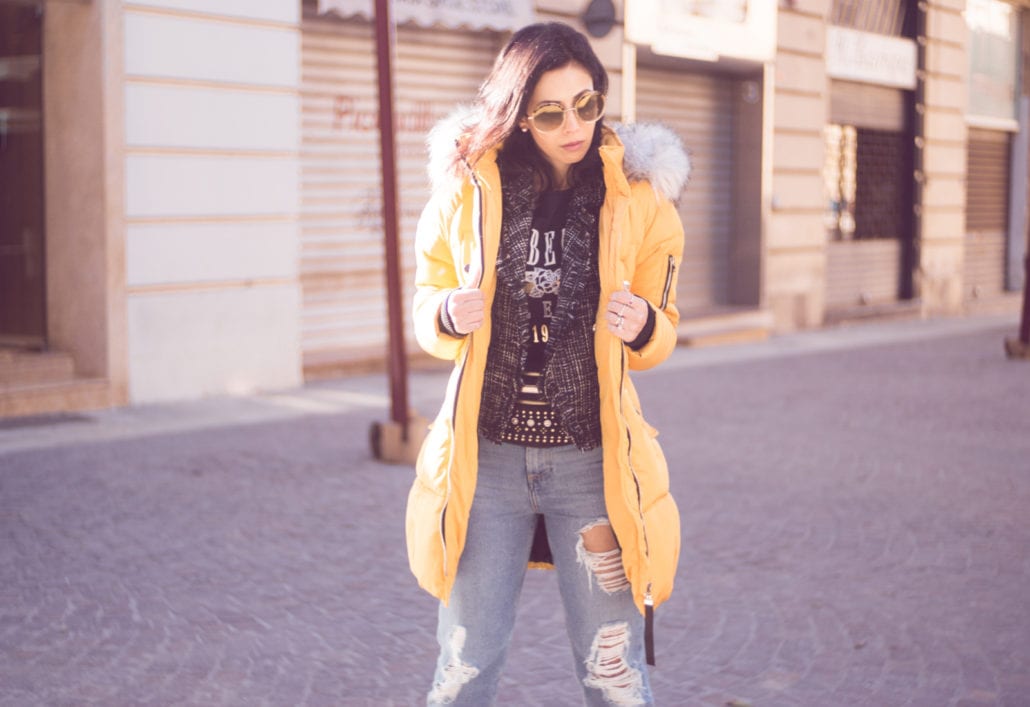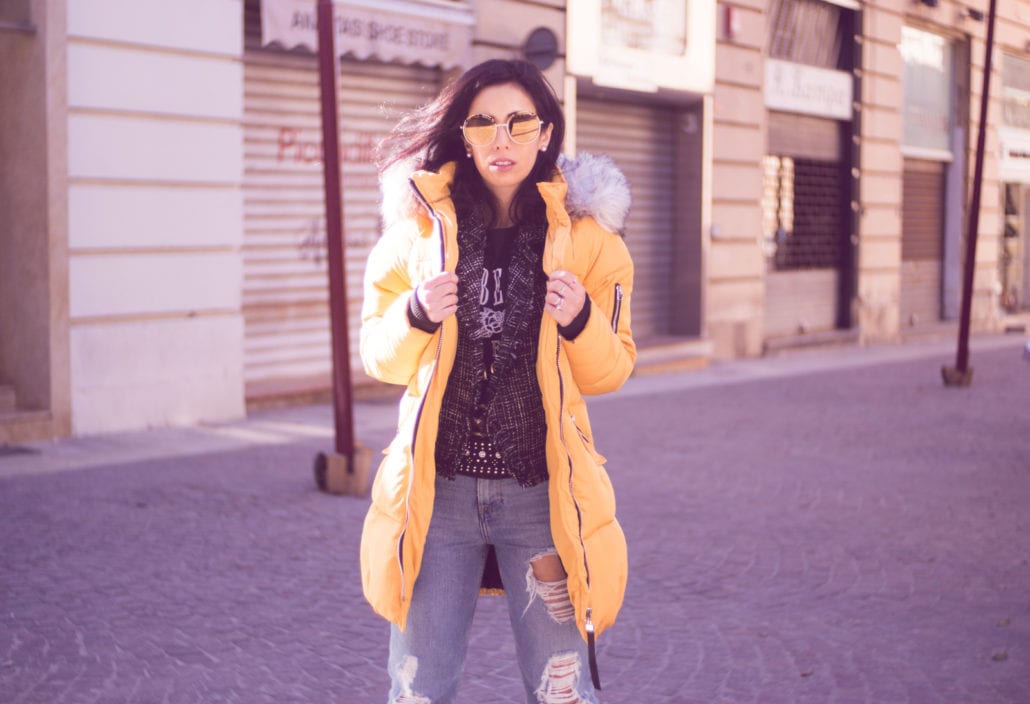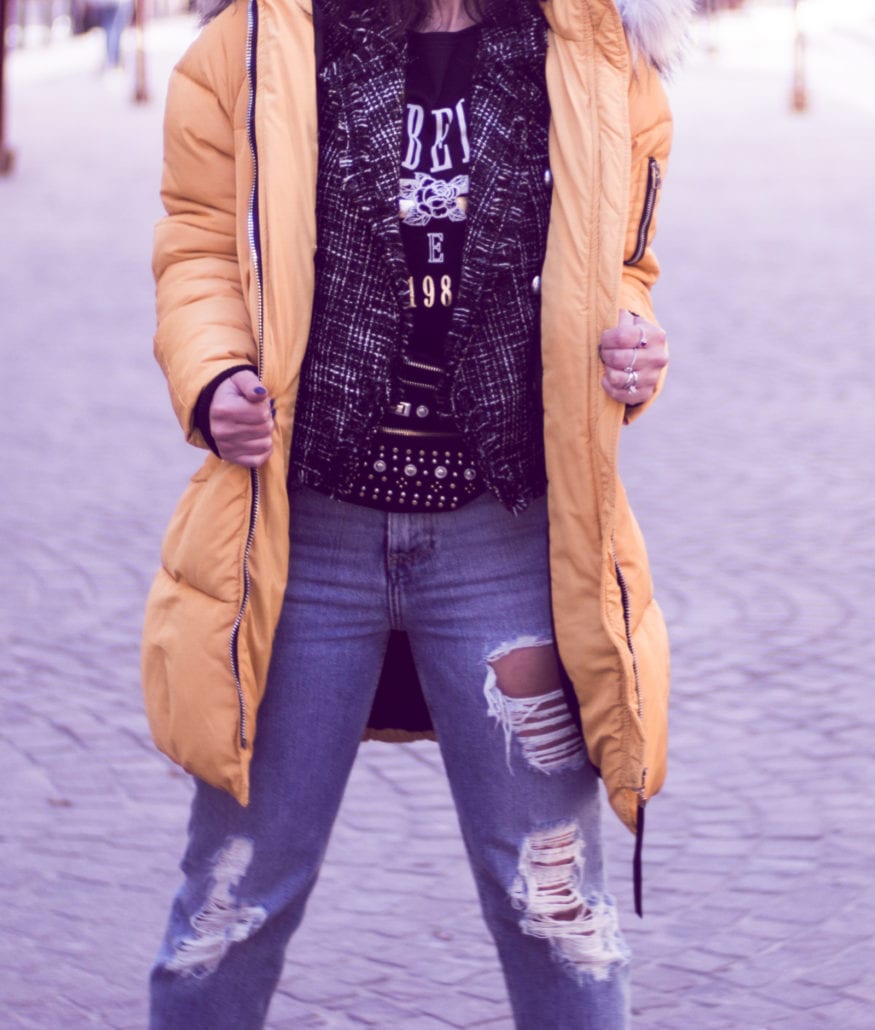 ---
Outfit Details
Anorak, blazer, bum bag : River Island
Jeans : ASOS
Top : New Look
Sunglasses : Etnia Barcelona vis O'hea Opticians
https://oheaopticians.com/wp-content/uploads/2018/02/untitled-shoot-058-2-1.jpg
1067
1600
m7alpha
http://ohea.wpengine.com/wp-content/uploads/2016/04/OheaLogo-300x147.png
m7alpha
2018-02-09 15:37:28
2018-02-09 15:38:09
Think Colour - Be an Individual